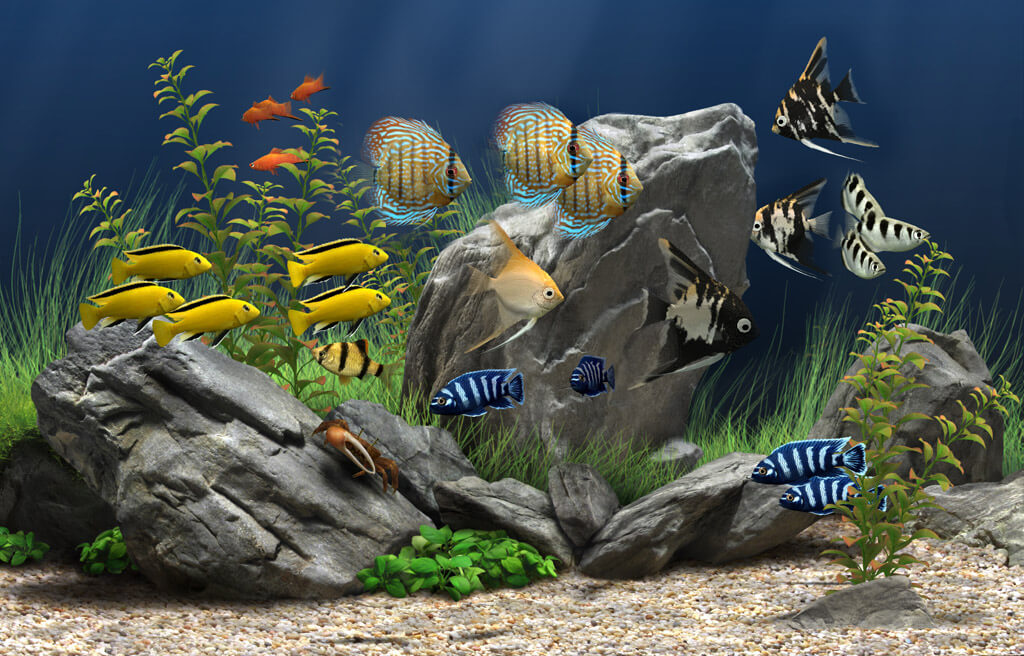 Here are a few even more awkward things to move when relocating
Fish Tanks
Fish are one of the most popular pets in the UK. This may be because they are no trouble and can sit in the corner being decorative for years. But when it comes to moving an aquarium, this easy care pet suddenly becomes a real headache. The solution is to remove your fish into suitable containers for transportation. If you have a large number of tropical fish then it is best to contact a local aquatic centre, who are used to dealing with transport issues and can supply polyboxes. Remember to use some of the water from the old tank to transport your fish, as the water contains healthy bacteria. Instruct your removal men as to where you want your tank and replace the fish as soon as you are able.
Fridges
These are awkward and cumbersome items, but the difficulty in moving them is not just their size and shape. You will need to plan ahead and either eat up the contents of the freezer well ahead of time, or ask friends to look after it for you. This is because it is not advisable to turn your fridge straight back on when you arrive at your new house. Inside the fridge is oil and cooling liquid, which may have been displaced in transit, and needs time to return to where it should be. You could end up damaging the internal valves if the compressor tries to compress these substances. It is recommended that you leave your fridge to stand for at least 12 hours before switching it back on again.
Plants
Again, it is not so much the awkwardness of shape and weight that makes plants difficult to move but, like pets, it is their temperament. Over the years, your plants will have got used to their position in the house. When they are moved suddenly, you may find they die quickly due to the change in light and temperature. Make careful note of the conditions they are used to (north facing position, humid room, plenty of light etc) and try to place the plants in a similar a position when you arrive at your new home. Take particular care to feed, water and generally fuss over your plants in the weeks that follow the move, to minimise any shock they may have suffered.
Televisions
TV Screens have become so large and fragile now that moving televisions is one of the most precarious jobs a removal company faces. Luckily they are experts, but you can help them by wrapping your TV screen in bubble-wrap and maybe protect the front glass display with sheets of cardboard over the top of the glass screen. Remember never to lay a plasma screen face down, or you may cause severe damage. Make sure you show the removal men where your television is to be positioned at the new house, as they will be taking particular care, and won't want to wait holding the TV while you decide. You may like to get the stand in place before they unload the screen.
Related Blogs: