Professional Man With a Van Services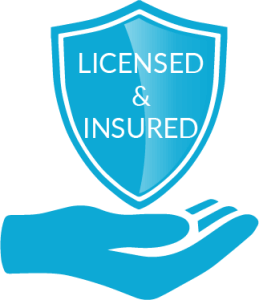 About A Man With A Van London
The thought of moving house, transferring items to storage or changing offices is a very daunting prospect to most people. If you have ever moved before, you are well aware of the endless processes that you need to go through before the day of the move. Living in East, South, West or North, organising a man and van in London can be tricky. Finding just the right London Man and Van to undertake your move is not easy. The Greater London area has numerous companies with each claiming to be the best or the cheapest although some of their prices will make you eyes water! Deciding on the reliable & experienced remover can feel like looking for a needle in a haystack.
Finding the Right Remover:
Problems Typically Encountered When Searching For a Remover
Difficult to contact, phones on answer phone
Unclear on pricing structure (what's included)
Inflexibility on timing and dates
Uncertainty as to what the remover is responsible for and what you as the client  have to do
However, by choosing our friendly service, your moving needs will be dealt with professionally and efficiently. Whether you are moving a block away, a street away or across town, you will be served in a fast and professional manner by the specialist team. You can place a call to book your move at any time of the day or night. The reason for the success of the friendly  business lies in the fact that no job is too big or too small and we listen to our customers.
We have done a survey of our customers and asked them what they most want from a removal service.  This is what we hear over and over again:
Removal Survey:
Top Five Must-Haves
Affordability

Reliability

Easy to deal with

Flexibility

Easy to contact
By providing an affordable service, the company sets itself apart from other transport companies. The London man and van service simply does the job as agreed – punctually and avoiding any time wasting that will increase chargeable time. They do this by understanding your needs and undertaking to meet them all.
Clients need not worry about delicate items or the positioning of the boxes, our staff arranges boxes in a deliberate and systematic manner that places every item exactly where it should be. We move all kind of items including fine arts and after all, it would be horrible to imagine that after weeks of boxing and labelling your items, they might arrive at your final destination, broken.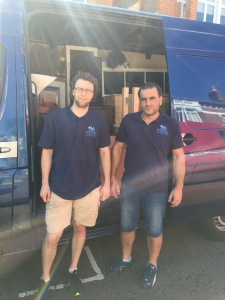 Many moving companies looking for clever ways to charge you extra but we only bill you for the services you receive. When you will take our services, there will be no hidden charges, ever. All charges will be agreed upfront for Man and Van top quality service.
The number of companies claiming to offer removal services is almost bewildering. While there are some very good companies offering good service, we are confident that none of them can match the 24-hour service offered by our friendly Man and Van service. In addition, our service is available 7 days a week. You have no reason to postpone your move because you cannot get fit with the times that suit you best.
As Good as Our Word:
Our Top Five Promises
Our prices will always be competitive

We will always listen to what you say

You will be able to contact us at all times

We will take the utmost care of your belongings

We will be as flexible as you need us to be
Known for our unmatched rates, we have the most helpful and pleasant staff you have ever met, a result of their superior customer service training allowing them to relieve you of the strain of your move.
Once you hand over the responsibility to the team you can relax safe in the knowledge that everything will be done exactly to your specifications.
Every day many different people move, either to relocate their businesses or as a result of a job transfer. If you rely on our experience moving will hold no fear for you. Leaving the task in the hands of Man and Van professionals will mean that you can rest assured that everything will run smoothly. In the midst of the bewildering moving industry, our prices remain the very best value and offer the most trustworthy and reliable services in the entire city. Despite the competition's attempts to match prices and standards of service, clients always know reliability and the best value for money when they see it and they see it in us!
Five Top Reasons that People Contact and Use Our Services:
They are moving house

They are moving office

They need items taken into storage

To pick up bulky items

To give them peace of mind!
Our services are focused only on delivering moving services. Distractions and tactics employed by moving companies such as waiting around to overcharge simply do not interest us. We arrive at the job on time, head off to the delivery address without delay, unpack and make sure everything is in order. Not forgetting to take the time to thank the client for their business before they move on to the next client.
To most clients, the experience of moving is one they dread. When they speak to us, they are reassured that they need not worry because we handle these situations on a daily basis. Clients who are confident that their move is being handled by people who know exactly what they are doing, can relax and let the experts do their job.
Our teams know that the packing process calls for extra vigilance and care. It also needs someone with packing knowledge so that the right packing cases and materials can be used to pack every imaginable item.
The staff knows exactly what is needed to ensure good care of the items so that they arrive at their destination without so much as a scratch. This is possible because our staff packs to a system of placing certain items in certain positions. All items are secured in place before the journey commences. A man and Van staff work with a checklist that details every item at loading and again at unloading.
Man and Van Professional Packing:
What we know about packing:
There is an art to packing – the better the packing the more you can get in.
There is a system for packing – an order in which items should be  loaded
We will help you keep the items you are going to need first easily identifiable
We have the right packing materials to keep your items safe
All our staff are trained in packing skills
The unloading process is planned according to the space available at the new location. Experience has taught us that even if the new location is more spacious, the arrangement of the items may not be straightforward due to the different layout of the premises. Some items may have to be cleared to create room for the new items.
The service that we offer – Man and Van – is proudly superior to its rivals. We believe in personal service and you will be able to contact your driver at any time, keeping you in the driving seat throughout your move. Anything that you need to tell the driver, like a change of address for delivery, can be communicated without any hassle or fuss. We will be with you in minutes after your initial call. We would always recommend that if you have a delicate, precious or valuable item to move that you use our service and also take advantage of our specialist packing service to protect your items in transit. Everything we transport is treated like the crown jewels and transported in clean and immaculately kept vehicles.
Once you have worked with us, we know you will never use anyone else.
We think our way to success and plan our way to execute every move successfully. At Man and Van London, we take care of all your professional moving needs.