About Us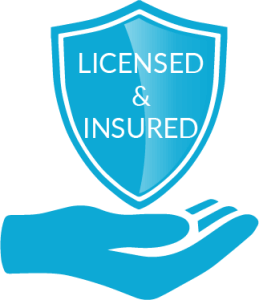 About Our Company – A Man With A Van London
The thought of moving house, transferring items to storage or changing offices is a very daunting prospect to most people. If you have ever moved before you are well aware of the endless processes that you need to go through before moving day. Organising a man and van in London can be tricky. The Greater London area has numerous companies with each claiming to be the best or the cheapest. Deciding on the reliable and experienced remover can feel like looking for a needle in a haystack.
Finding the Right Remover:
Some of the common problems you might encounter with removal companies include:
Difficult to get hold of by phone
Ambiguous pricing structure (unclear what's included in the price)
Inflexibility with dates and times
Uncertainty as to the division of responsibilities between you and the removal staff
Any Man with a Van London are run by a friendly team dedicated to ensuring that your move is handled professionally and efficiently. You can contact us to make a booking at any time of the day. We're available 24/7 every day of the week so you can reach us in case of any issues.
Our success lies in our philosophy that no job is too big or too small. So whether you're moving around the block or across town – get a free quote from us today!
What Sets Us Apart
We conducted a survey of our customers and asked them what they want most from a removal service. Here's what they said:
Removal Survey:
Top Five Must-Haves
Affordability

Reliability

Easy to deal with

Flexibility

Easy to contact
Our Man with a Van service keeps it simple: We do the job as agreed and on time. Our prices clear and affordable with absolutely no hidden charges.
This is made possible because we listen to our clients. We'll take the time to understand your needs so that there'll be no unnecessary charges down the road.
Your belongings are safe in our hands. We have years of experience in moving delicate items including Fine Art using a systematic approach. Every item is marked and carefully positioned for optimal loading and unloading of the removal vehicle. This means that you will know exactly where your items are – every step of the way.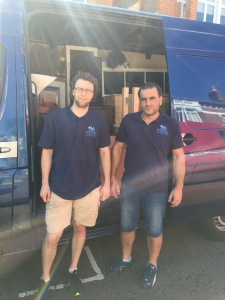 As Good as Our Word:
Our Five Promises
Our prices will always be competitive

We will always listen to what you say

You will be able to contact us at all times

We will take the utmost care of your belongings

We will be as flexible as you need us to be
We have the most helpful and pleasant staff you will ever meet who have undergone special training in how to make any move run as smoothly as possible. As soon as you hand over the responsibility of your move our team, you can relax safe in the knowledge that everything will be done exactly according to your specifications.
Our prices are the best value on the market. This is because we're not a run of the mill moving company, but a reliable personal service who will do their utmost to fulfill your requirements.
Our Most Popular Services:
House moves
Office moves


Delivery and storage

Single item moves
For any job we do we will always arrive on time, pack and transport items safely and without delay, and make sure that everything is in order. We never employ distractions or tactics designed to have you wait around or to rack up the charges. We value all our clients equally – and always take the time to thank you for choosing our company.
To most clients, the experience of moving is one they dread. When they speak to us, they are reassured that they need not worry because we handle these situations on a daily basis. Clients who are confident that their move is being handled by people who know exactly what they are doing can relax and let the experts do their job.
Our teams know that the packing process calls for extra vigilance and care. It also needs someone with packing knowledge so that the right packing cases and materials can be used to pack every imaginable item.
The staff knows exactly what is needed to ensure good care of the items so that they arrive at their destination without so much as a scratch. This is made possible by our special packing system. All items are safely secured before the journey commences and we use a checklist that tracks every item from loading to unloading.
Man and Van Professional Packing:
What we know about good packing:
Art of packing – the better an item is packed the more you can fit in
System of packing – an order in which items should be loaded
Easy identification – we will keep the items you are going to need first easily identifiable
Quality packing materials – we have the right packing materials to keep your items safe
Knowledge and skill – all our staff are trained in packing skills
We are proud of our success in the moving industry. By choosing us you will be getting a personal service on every occasion. This means you can contact our team and your driver at any time, which keeps you in control of your move. Anything that you need to tell the driver, like a change of address for delivery, can be communicated without any hassle.
Once you've experienced our man and van service, we're confident you won't want to go anywhere else. Let A Man With A Van London take care of all your professional moving needs today!