Having to Move house is an experience usually happening 4-6 times in one's life and is wrong in our opinion thought to be a stressful event. In your young years, it is as normal as you might think, having to have to move for better room, better housemates or being closer to work, but once a family arrives, it becomes a bit more serious and more time-consuming.
It all depends on whether you are moving closer or far away but people mostly move closer to where they spent their last 3-5 years unless if the financial situation or extended family is the reason for moving further out. With some cheap and unreliable moving companies, delays or problems are just some of the things you might have to handle with a move.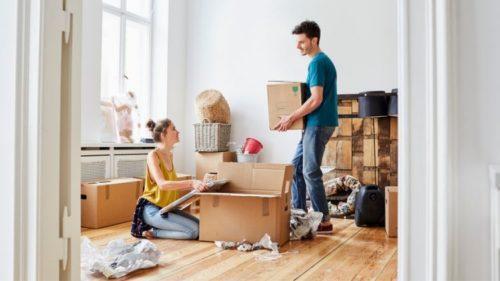 It doesn't have to be stressful though, as, with reliable and experienced movers, there is no need to worry about anything and especially large costs usually associated with a move. That is even more relevant if you are on a tight budget. That is why we would advise to carefully choose the removals companies you might seek a quote from.
Moving on a cheap: What do you need to know before you start?
Before you start, you need to answer one question yourself. Do you want to move cheaply or you are prepared to pay for a moving service by professionals like a man and van London. There are factors that will determine what the costs will be and having to know those in advance will play in your advantage in the process and will save you money.
5 removal facts which will determine the price:
The amount of furniture and other possessions to move
The distance in miles
Accessibility of your properties
Date and Time of your move
IF extra services are required
In order to save money and make it affordable or cheap to move, we need to look at some of those factors in detail. Disposing of unwanted items helps to reduce the quantity of stuff moved, Moving on a Monday or Tuesday as well as moving in the middle of a month rather than at the end of it, and DIY means you can get the man and van removals North London prices down a lot. Here are some details further explaining our points.
How much Does it cost to have a removals company?
Below are the costs for moving a 3-bedroom home 5-10 miles away.
Service
Details
Price
Removal Company
– Loading, transport, and unloading of your belongings
£400
Packing
– Expert packing of items and furniture
£250
Packing Materials
– Boxes, wrapping, packing tape, papers, and covers
£150
Disassembly and Reassembly
– Taking down furniture to prepare for packing
£120
– Assembly at your new home
Storage
– Use of storage facility for 1 month
£120
Cleaning
– Full house professional cleaning services
£260
Total
– 3-bedroom house removals cost
£1300
In the above example of a 3-bedroom house move, in order to save more money, you can pack and unpack yourself, buy your own packing materials and avoid the storage charges if possible. As well as the actual moving process, there are some other avenues to explore when moving house
How to compare companies
There are some additional costs when buying a house—estate agent fees, conveyance fees, solicitor fees, insurance for your mortgage and so on and so on.., not to mention the new furniture for your new home, to name a few—and to be prudent, you could be looking for those cost-cutting advice and low cost moving services on offer. Man and van London removals Removers can be expensive, middle range or cheap but the best situation you can put yourself in is to find the best professionals at an affordable price.
Cheap removals near me are often advertised as such but they always come with strings attached and here is why the best course of action is to save by comparing multiple quotes. Fill in the form below and save up to 10% at any time. It only takes about 3 minutes to fill in the form and receive a non-binding quote, meaning you can decline the offer if you think you can find something better elsewhere.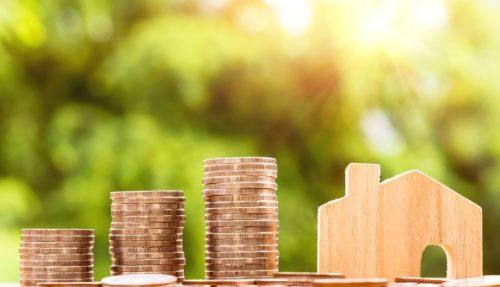 Cheap removals in North London
If after all said you still think you need some more information about how to keep your commercial removal companies London removal costs down, please take some more time to read our article further down. What else can I do?
Clear your home of unwanted items in advance of your move
As this is one of the main factors that will determine the price of your house move, the man and van hire South West London advice is to start looking around. Maybe you do not need 2 tables and 12 chairs you've accumulated over the years, or this third sofa bed you used to sleep on when you were single but you still keep, or those 6-7 bookshelves are too many as you've already donated quite a lot of your old books to charity, or those IKEA wardrobes you've been taking with yourself 3 times before will not hold ground this time?
Take a look at each one of your items and think about whether you can give some away to friends, recycle others, or pay for disposal of the rest.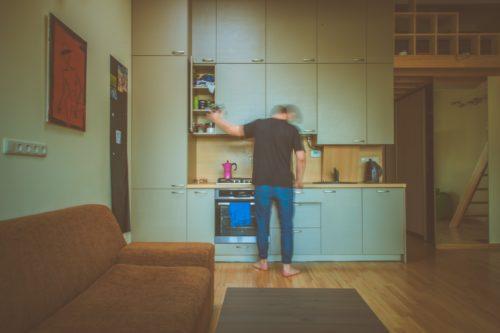 3 Items of Furniture to sell
Selling some newer beds or sofas or wardrobes online is a good way of reducing the amount of stuff to move with you to your new home. Some extra money earned will add to the pleasure of getting to live in a new home and will make you feel even better.
Buying new and modern furniture will make it easy to feel your new house like a home!
Self Packing the Rest
It is hard work, it is time-consuming and it is a skillful exercise but some people think can do it! Packing everything requires a lot of stamina, a lot of determination and patience but it is not to say that it can't be done. Packing services professional come at a cost, so packing your items yourself is one of the best ways to save on removal costs.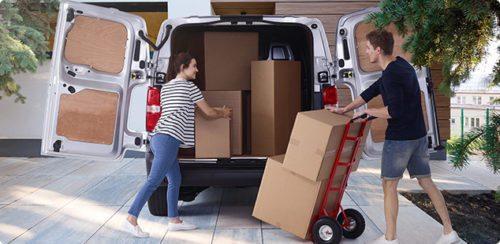 Alternative sources for packing materials
If you are having your packing supplies from the removal company that will move you, they will want to make a profit from it, so if moving on a budget, there are ways you can get the packaging cheaply or at no cost at all!
Ask your neighbors, friends, relatives, or work colleagues for old boxes that they do not need, or go to your local shop or supermarket. For packing paper, use recyclable materials such as newspapers and used bubble wrap. Check sites like Freecycle; there is always someone looking to give a few boxes away.
Another good idea is to rent 10-15 plastic boxes made from recyclable plastic. Then you pack your items into these boxes and have them picked up after use. The prices are competitive, and it is an environmentally friendly alternative to using cardboard boxes and plastic bags.
Choose the right time
The main cost saving exercise is booking early, as packing service for moving house removal specialists usually quote more for last minute requests. Once booked, you can then concentrate on those other important things you might have to do and this will reduce the possibility of any increased expenses.
Moving off-peak is also essential when the cost is at your mind all the time. Avoid weekends, bank holidays, the last 7 days of the month. The moving season is in full swing between June and September so if possible, move outside of these months.
Get at least 5 quotes
Minimum 5 removal quotes from different companies will really let you better understand the costs involved and prices and set of services that match your needs. Get at least 5 quotes, and by being able to compare, you will find the remover who offers great value for your money.

The information you submit to the removal specialist is very important so that they have the wider picture in mind and will be able to give you the most detailed student removal van cost breakdown as possible, saving you the surprise of added costs later on in the process.
Shop around and save
Ready to find the right removal company for you? Your next step is to send a quote request to reliable movers operating in London. Once you get at least 5 quotes, you will easily work out which company is the best value for your money. With potential savings of up to 20%, you will benefit tremendously from obtaining a quote from us. Complete our no-obligation request form and find cheap removals options.