OK, the answer to this question is probably why you are reading this article of ours and it will allow you to inform yourself and others about the average cost of moving a room, a flat or a house in London. Let's find out how Much Does a Man with a Van London Cost? Since it started, a man with a van London business is the most affordable and cost-efficient way for people or families to move in London, regardless of whether you're moving just a couple of boxes and suitcases or you need help with packing and you move a house with furniture. So if you're moving to London, please, remember to visit our homepage and get a quote when you've finished reading.
What this article is about, is to explain the ins and outs of hiring house removals and how to better differentiate between the different companies and make a wise choice for your upcoming move, booking securely and safely in the knowledge that the movers you booked will not let you down in the last minute.
In the past, a man and van would be used for single items removals deliveries mainly or a small amount of furniture removal. Nowadays, if you look at Gumtree, You will still be able to find a cowboy man and van to hire for cheap but it is increasingly the case where those companies who wanted to build a business out of the service they offered in the past, have started to offer all the services a customer can expect from a Removal Company and the new wave of customers do now prefer to hire man and van to move or pack and move their homes as well as students or just Londoners moving from one room to another.
For those people who are unfamiliar with the way we operate and find it difficult to make a choice of who to hire as they all have similar names and are sounding all the same, please refer to our why a Man with a Van page,  for there,  you will read how are we different to the rest.
GETTING  A QUOTE
Most Men With a Van Companies have different ways of quoting for a job, where some have their prices on their websites, others will have an Instant Quote form and others will not have their prices shown at all, but as a customer, every one of us should be getting an idea of what the charges are or how are they formed, and also, what we will get for our money as well as what are the terms and conditions of use.
Some companies provide a breakdown quote where we can see what the rates are, others just show the end price, but as a whole, it is best when we call and explain what will our job involve and what are our Movers requirements and then we will get a figure which will be very close to the final sum we will need to pay.
It is preferable if a customer can receive a quote in writing, it will be usually provided by email, so we have a record of what has been agreed that we can refer to later if required.
Charging by The Hour
Charging by the Hour is the most common way of forming a quote in London and across the UK and prices are usually clearly shown either on the Home Page or Prices Page and it varies depending on the number of helpers required.
Charge by the hour is the preferred method of charging customers for the most man with a van removal in London and The UK as this gives all the sides, the flexibility of hiring someone for 1.5 hours, 2 hours or more as well as it serves well customers who are on a budget and would like to keep costs under control.
There are moves which will require us to have more detailed information about all the items to move, the size of the property especially where packing is required and they involve a home visit in advance or nowadays with the technology so advanced pictures to be sent by e-mail so that the companies can have a better idea of what to expect in advance and all the necessary preparations TO TAKE PLACE FIRST and this will result in an idea of the final cost
When charging by the hour, there is a minimum charge of two hours, and if the two hours minimum is exceeded, the charge goes in half an hour increments thereafter
Charging a Fixed Amount
Some people prefer to have a fixed price quoted. This option exists and all man with a van mover will quote in this way but for this to happen, a customer is usually moving a long distance from the pickup address, going abroad or the movers have already done similar moves and based on their experience and knowledge, they quote a certain amount which will cover the whole moving process.
Where a long-distance house removal is concerned, this option is mostly preferred as it avoids paying extra for being stuck in a traffic jam due to unforeseen circumstances like that

Extra charges
Extra charges apply usually for stairs and or mileage and where it clearly states in T&C for parking fines.
Some companies charge a low basic fee where a move is from a ground to a ground floor and when stairs are involved, there will be an additional charge for stairs, others prefer to include the stairs charge in the hourly rate figure, and there are some that claim to not charge any extra but their prices are so high that all eventualities have been covered in advance. Mileage charge is usually charged after the initial 10 miles and this is not unreasonable as it covers some of the cost towards maintaining vans in perfect condition.
There are some customers who "forget" to inform the booking managers of a man with a van company about all the items they want to move, the additional stop they want to make, set of stairs they didn't realize will have to be used as this big sofa does not fit in the lift, etc….resulting in extra charges and increasing the time it took for the move to be completed, which in its own right reflects on the next customer waiting to be moved. In most cases, it pays off to be clear and transparent in advance to avoid being overcharged and to get a hassle-free moving experience every time.
 The average cost per hour?
Man and van prices in London are between £30 to £45 per hour (with a two-hour minimum charge) which would normally include a working driver helping to load and unload. For 2( two ) working men between £45 to £60 per hour ( again with a minimum charge of 2 hours ) on average and for 3( three ) movers and a van between £60 to £75 per hour ( usually with a minimum of 3 hours hire ). The actual type of van used doesn't normally affect the price but check our price guide to get an idea of what prices you will most likely get.
 *An Advice*
 From Years of experience, we would like to share with you our opinion of what people could improve on their experience when hiring movers, Please, Remember that booking and hiring whoever appears to be offering the cheapest price, always results in unreliability, disappointment and, leads to negative feelings towards the industry as a whole. You can educate yourself on what to look out for when hiring a cheap man and a van and why the difference in end price is often very minimal once a variety of the extra unknown in advance charges have been added on.
Prices depend on availability
Sometimes there is a choice that needs to be made about what type of service provider is needed for our moving need and Which is Better – A London Man & Van or A Big Removals Company?
In all cases we must look for the one that looks professional, trustworthy and is able to meet your specific requirements, rather than the one promising the cheapest price only to overcharge you at the end with a lot of extras, not notifying you about it in advance and providing you with not so good a service as a reputable and reliable Man With a Van will.
After reading all this and if you still think that you can just hire a van and do it yourself, please think again as further down we will explain the potential pitfalls of such a decision.
Why do we charge a minimum of 2 hours?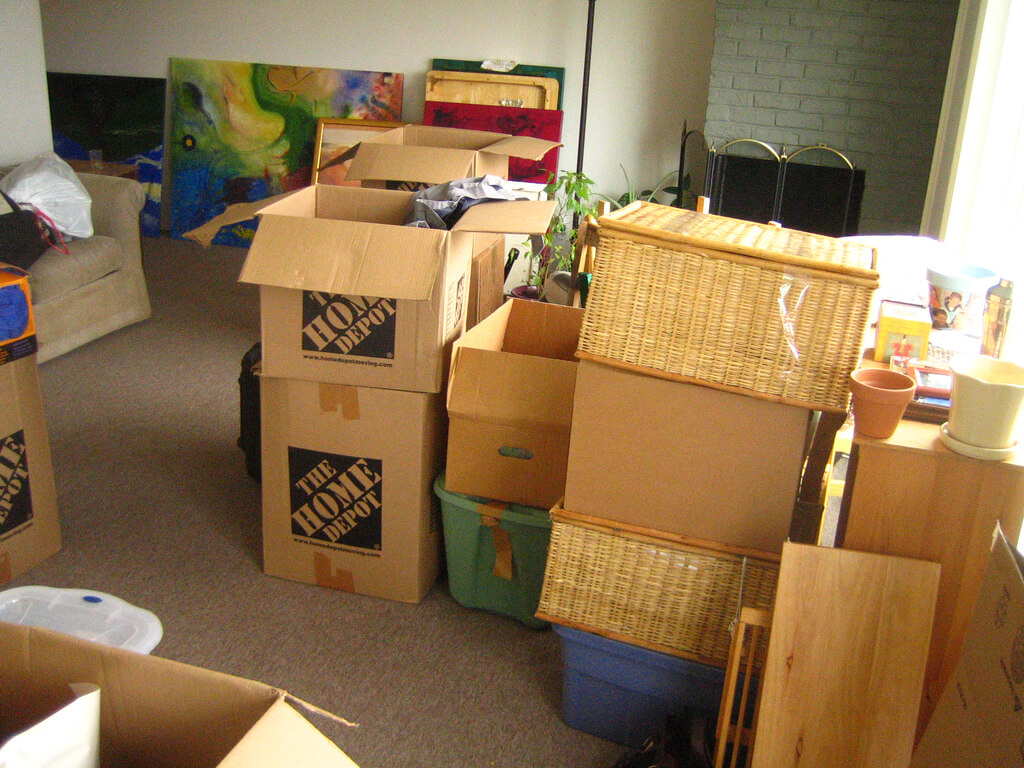 As you have just realized, most professional Man and Van Companies have a two-hour minimum charge and you ask yourself: But I need him for just 1-hour max, why should I pay for 2 hours?
If you think of what does a job undertaking involves from a man with a van's point of view, you will understand that it takes an hour or more for the driver to drive through London's traffic to come to you, then your move takes 97 mins or so( example) and then he/she will either drive 1-2 hours to go back to the base or if he/she is lucky enough to have a nicely timed second job, to go on driving unspecified amount of time to reach his/her next customer on time. In all cases, it takes about 4 hours to perform a job that "ONLY" takes an hour as customers say.
The two-hour minimum charge is there so that Movers can make it worthwhile and still be in business after a year or so. If the 2 hours minimum is not enough, the company charges by half-hour increments. This is needed to maintain a reliable and professional service.
Why not hire a van and do it myself?
Well, You could always do that, providing you do not have a lot of items to move and you would not need any help, but you still have to think well in advance about this option as there are a lot of things to consider like for example, you will need to go to the pickup place, then fill in all those forms and present all those proofs that you can drive and you are insured or pay for insurance, pay a hefty deposit and return it when you have finished. In case of accidental damage or even a scratch though, please, consider your deposit lost, and even if nothing like this happens to you, consider driving in an unfamiliar London traffic and hope for the best!
It needs careful consideration as well how to carry out your move alone, or even with the help of your friends if they turn up??, compared to relying on experienced movers to do it for you while you are relaxing with a coffee or beer in hand. By talking to our customers who have done it in the past, we know that hiring is always cheaper at the end and there's no real advantage of doing it yourself.
Man And Van Removals takes hard work and requires determination and stamina, so doing it responsibly with the correct insurance, well-maintained vans, reliable and motivated movers is the way forward according to us – A Man With a Van London.
When all of the above is considered, we know that the man and van service and prices in London are very good value for money, and as affordable as they are, it is the better option than using the large removal companies. You just need to make sure you go with a professional one. You can contact us to make a booking at any time of the day