Recently, we started noticing that a lot of people need professional help with their house move, but at the same time they want to find it at affordable rates as well. Within an Hour cheap man with van is the solution to the situation. In our article, we will explain almost everything about finding one in London and what to look for.
So what is the cost of a cheap man with van, arriving within 1 hour?
Cheap Man with van rates may vary considerably depending on the services requested and offered. Here are the most important factors that can affect the quote one can get for a removal job:
The number of items to be moved and the number of men needed
The number of staircases to be climbed
The type of van to be used
The distance between addresses and the day of moving
Some areas of London could find it to be a bit more expensive but in general those are based on per hour for man with a van London cheap van services so one can understand what to expect when asking to have man with van London prices:
Average man with van hire prices (per hour with 2 hour minimum)
| | | | | | |
| --- | --- | --- | --- | --- | --- |
| | Type of van | 1 man | 2 men | 3 men | 4 men |
| | | | | | |
| | Medium Van | £30 | £45 | £60 | £75 |
| | | | | | |
| | Large Van | £35 | £50 | £65 | £80 |
| | | | | | |
| | Luton Van | £40 | £55 | £70 | £85 |
| | | | | | |
Our advice to You: Our man with a van will remove the hassle of a stressful house move. It is not easy, and it requires some research but it is worth the effort to find and choose a cheap man with van, so we've made the whole process really pleasant and straightforward.
Simply complete the online quote form and you'll be able to instantly get the price of our 'man with a van' service. You are advised to compare our prices and services with what others offer, so you can potentially save tens or even hundreds of pounds in moving costs. This service is absolutely free and you are under no obligation to take up what we will offer you.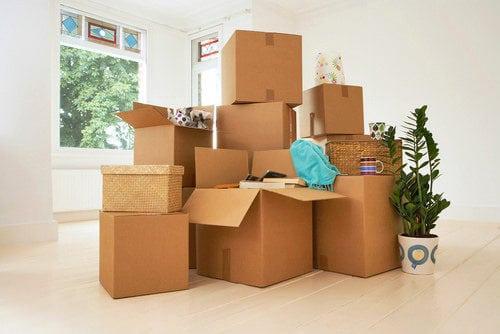 It is not impossible and we hear that regularly that our new customers had not at all heard or considered using the services of a cheap man with a van, but there are many reasons why a professional and passionate about what they do people, turned into movers, can provide the service you need at very competitive prices. It's so often we hear from customers that they've found moving house to be the most stressful day(s) of their lives.
Most people nowadays prefer someone else to do the packing for them as this is a very precise and difficult task and hiring a removal company to do it is a big relief. By using an experienced and friendly man with a van service, who often comes round at short notice, really takes the pressure off of their shoulders and leaves them with time for the family and themselves. Cheap 'man with van' London offers a greater flexibility and often higher quality service than large companies, and also offers a range of other services.
These might include:
Office removals
A disposal of large, bulky items such as sofas and beds
Single item collection and delivery
Packing services as we noticed already are extremely helpful but costly as well. If you are on a budget for your move, it's best to do your own packing. However, by using the services of a man and van company London, You will experience the professionalism and knowledge of the movers as well as it will get cheaper that taking days off work.
House Moves, Man with a Van or Just a Delivery
Depending on the size of the job, professional companies will have a range of vehicles, from small VW Transporter vans ideal for small removal or single items, through Large Panel vans to large Luton vans with tail lifts, perfect for larger house moves. Try to make a good estimation of the removal van size together with the man with a van, since a smaller van will be cheaper. For more information about the type of vehicles used by our 'man with a van' service, please look at our prices page.
Over the years, we have witnesses so many situations when a cheap man with a van is called in an emergency as to save the day. You might have a courier company delivering a new sofa or a new bed to your flat and needed them to dispose of your old ones. But they would not do it? No problems, a man with a van London will arrange a collection at your convenience. Perhaps you've bought a new washing machine or a fridge freezer? A man with a van will be very helpful in this case as they will do all the loading and unloading themselves. No need to hurt your back – our very experienced movers will help at very reasonable hourly rate.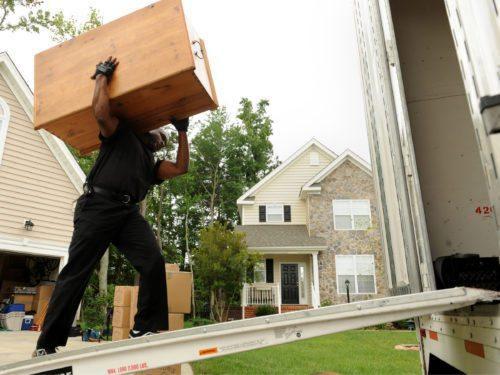 How to find a cheap man with a van in just 7 Steps
If you have never used a man with a van before, read our essential tips to ensure you get exactly the service you need at a price that is right for you.
Ask for a Quote the right way
Ask if they provide a fixed quote or an hourly rate and ask how long they think it will take. Check if there are additional charges, such as stairs charge or mileage charge. You need to know in advance for any extra costs that you might incur for your house move. If the price quoted is per hour, you should be aware that the final price of moving your items could be affected by traffic delays or if you have to wait for the keys to your new home. Getting a clear picture of possible costs in advance is the key to a hassle free and cheap man with a van move.
Make sure You know how many Men will arrive
It all depends on what are you going to move but in general for more that 15-20 items, for example, you need to book 2 men with a van or You could save money by loading it yourself with the help from your family and friends. Find out how many people are coming and if you book 1 man, make sure assisting with loading and unloading the van is included in the price.
Book the right van the first time
If you are booking cheap man with a van for a house move, ask what size of van will come as you need to do it in one trip. The second trip (Unless the 2 addresses are close ) is likely to cost more
Choose a cheaper moving date
Most man with van movers experience higher demand during weekends and bank holidays and the rates are higher. Do you want to move cheap? Plan your move on an early weekday.
Ask for a pre-move survey.
This is a sign of a professional, experienced and cost-effective man with a van. A pre-move survey involves the booking person to know exactly what does the job look like for bigger moves before the removal date to gauge the size and weight of your goods by sending him/her pictures of what are you moving or by arranging a visit. It is essential so that they know the size and type of van required for the job and whether any extra men will be needed. A pre-move survey usually guaranties the move to go successfully and smoothly.
Read about Them
You need to feel confident that the man with a van you book knows their business. An overrated man with a van business will 100% positive reviews puts is a risk as you well know that you can not be liked by everyone at all times. You must check their reviews in various online places to make sure they are genuine and hard working.
Finally, find out whether they are insured
Don't be shy when it comes to asking about their insurance as well as their experience and credentials. It is always a good idea to check their Goods in Transit insurance is in place and valid.
A cheap man with a van and a professional at that is the way
Book a cheap man with a van with us and cut down costs on your moving day. Over the Years, we've gained knowledge and experience to keep your items safe while in transit and we do it professionally for you, so you can relax and enjoy moving to your new home.

Use our free no-obligation quote service to find that we are the best man with a van for you.Compare our price with other prices and services but please, be aware that ours is the most sensible and cost-effective way of booking a cheap man with a van.
Look here to know more in detail about Moving Van Hire London Costs