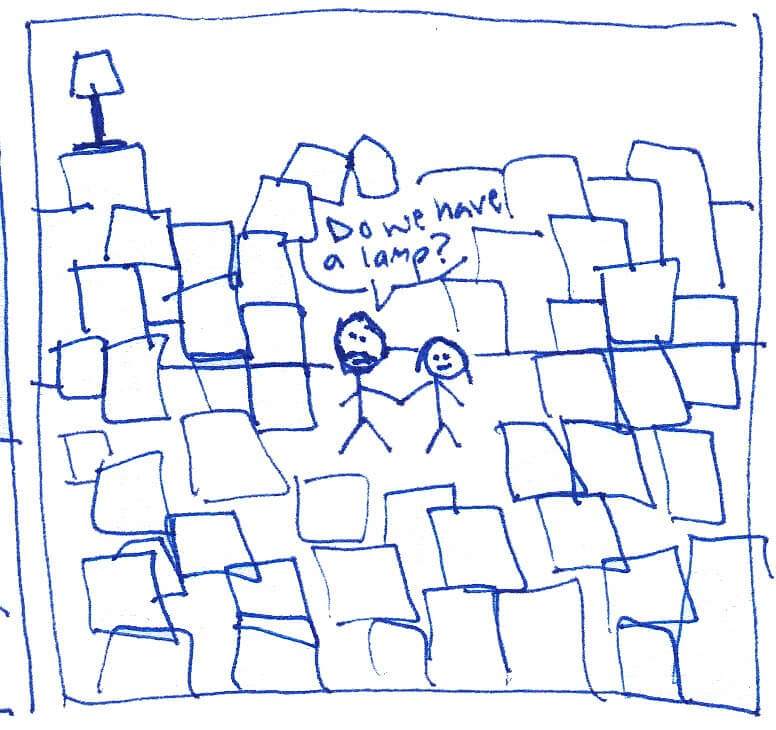 How to avoid moving disasters?
It's never great to go looking for horror stories about a major event, but just sometimes it is better to be pre-warned about possible problems, so that you can pre-empt them. Here at Man with a Van London we have seen everything, and have done a quick round up of moving day disasters and came up with this list of ten. See if you can head disaster off at the pass by taking action now.
Damage to Possessions or Property
Damage to your possessions is always a risk, with any move. This is why it is particularly important to read up on packing tips and insurance cover before you proceed with your move. Sometimes it is unavoidable that your furniture or property is damaged – for example, if an item of furniture is too large to enter through a doorway. The important thing is to check for damage as soon as possible, because in most cases you will only have a week to make an insurance claim. Unpack fragile items first to check on their condition. Photograph any damage you see to offer as proof for the insurance company.
Things Going Missing
A number of people reported that boxes had gone missing during a move. Usually it was due to theft by a passer by. In the confusion of the move it is not unlikely that boxes and other items will be left on the pavement or road as removal men work to find the best way to fit everything into their van. Keep a close eye out for people loitering near your house.
Not Enough Space in the Removal Van
This is rare, but it can happen. This is why it is essential that you use a reputable removal firm, and have them visit your property to see your house contents for themselves. They are experts in assessing what size van they will need, so you must show them everything. There's nothing to be gained from suddenly revealing you have a trampoline and a full sized snooker table in the shed that you forgot to mention.
Leaving Things Behind
The number one item that people forget to pack is clocks! Bear this in mind as you do a last sweep of the house checking for items that may have been overlooked. There are plenty of horror stories about people forgetting pets, documents and other personal possessions, which make for disturbing reading – it can cause real headaches. Make sure you have checked every room, drawer and cupboard before you set off for your new home.
Late Arrivals
If there is bad weather or an accident, if you have trouble packing the van, or if there are problems with the solicitors, you may find yourself running late. This can cause a number of problems. If it is a long distance relocation, you could find yourself forced to book into a hotel for the night while things are sorted out. Find out the position your removal company takes on delays, since some charge for every hour over the allotted time. Make sure you leave yourself plenty of time to complete the move. Start early, and begin the day fully prepared.
Related Blogs: