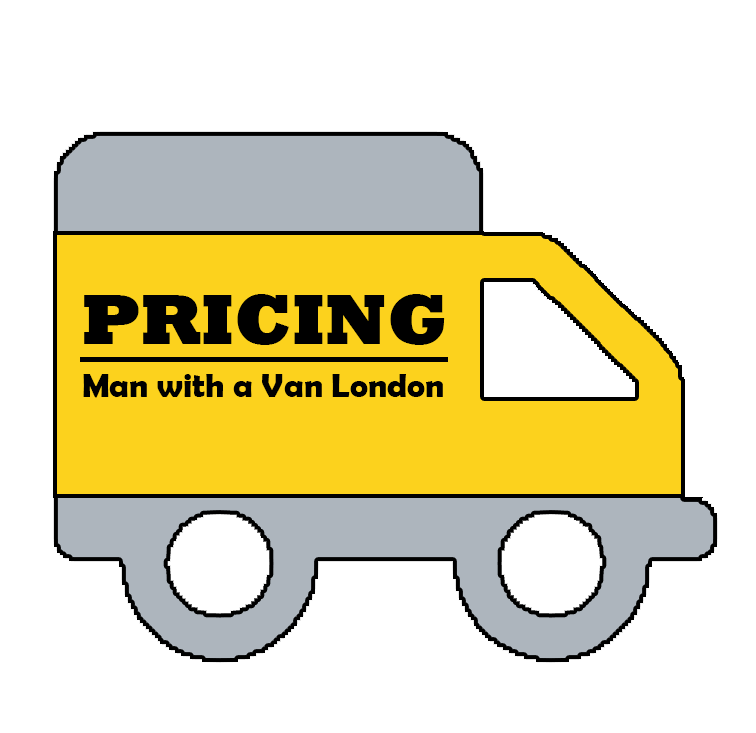 Our prices depend on many factors including the amount of stuff to be moved, the postcodes of pick up address and destination address, the number of men needed as well as stairs to climb or not. We are affordable, our service is outstanding and there are no hidden charges. We are fully insured, covering you up to £50,000 (Goods in Transit insurance).
Further below, You can check out our prices for Medium Panel Van, Large Panel Van and Extra Large Luton Van.
Please, drop us a few lines to start a conversation for your moving requirements using our short contact form below or Get An Instant Quote online by filling in the Larger form Further below.
Prices For Medium Van
From
1 x man with a removals van - £35 per hour (min 2 hours)
2 x men with a removals van - £50 per hour (min 2 hours)
3 x men with a removals van - £65 per hour ( min 3 hours)
Prices For Large Van
prices starting at
1 x man with a removals van - £40 per hour (min 2 hours)
2 x men with a removals van - £55 per hour (min 2 hours)
3 x men with a removals van - £70 per hour (min 3 hours)
Prices for a Luton Van
prices starting at
1 x man with a removals van - £45 per hour (min 2 hours)
2 x men with a removals van - £60 per hour (min 2 hours)
3 x men with a removals van - £75 per hour (min 3 hours)
If what you need today is a man with a van then, considering the prices they work on is a must. The service of man and the van is cost effective and will save you a lot of hassle compared to hiring a van on your own and Do It Yourself. This page will guide you on our prices according to the number of men and vans needed. So, how much does a man with a van cost? For small moving jobs, a single man with a van is great value for money. The rates are relatively cheap for smaller moves—from transporting a few furniture items to moving out of a 2-bedroom flat. There are a few factors that will determine what our man with van prices are:
The distance of the journey, Amount of items, Postcodes, Number of men needed, Extra services such as packing, Stairs etc... Each man and van company will price their services differently, so there's quite a bit of variability. However, we've compiled the average hourly rates for hiring a man with a van, so you have a basic idea of expected costs.
The average man with a van hire london prices are (per hour with 2-hour minimum)
Type of Van-1 Man-2 Men-3 Men
Sometimes, we are able to provide a fixed price instead of an hourly charge for a service that we know all about in advance. This might be cheaper for you if you want to prepare for possible delays and protect yourself from extra half hourly charges. Man and van professionals always set a minimum charge. Usually, this is for 2 hours, meaning you'll need to pay for 2 hours of time at the least. Why? Well, because the first thing to consider is that most Professional London based Movers cover the whole of London, which as we all know is a massive area.
In fact, if we have to offer our services within the M25 as 'London' it's about the size of 3 other cities.
London is in 2019 also famously congested and depending on the time of travel and a multitude of unknown other components, getting from one part of town to another, can actually take 2 hours on a bad day. This is the number one reason why the majority of London Movers must charge a minimum time for each job. As we also offer very competitive prices - it's the only way to conduct a viable business. Keep this in mind when exploring our man and van prices.
Get the right man with a van at the right price is easy. We know there are so many man with van companies out there. So how do you choose? By sending a quote request, you'll be able to receive our quote and if you want, compare it with others. With all the quotes available, you can easily identify the right company that matches your needs. Our form is completely free and you have no obligation to accept our offer.
If there are stairs involved, an extra charge applies to £5 per floor per person.
We also charge £5 per hour extra for rentals booked on Saturdays or Sundays.
Use our form below to get a precise quote, or contact us.

OUR PRICES ARE INCLUSIVE OF VAT!

If we are required to travel through the congestion zone between 07.30am and 6.00pm, Monday to Friday, there will be an additional charge of £11.50. From 8th April 2019, there will be an additional 12.50 ULEZ charge at any time and any day.

Please arrange a parking space as close to the property as possible. If payment for a parking space is required, it will be the customer who will have to organize it or pay for it. Your local council can arrange a permit is required.
Routes outside of M25 are calculated on an hourly rate and a mileage basis.
The time starts from the arrival of the van at your address and finishes when the van is unloaded and the driver is ready to receive payment.
By booking with us – you are agreeing to our Terms and Conditions.