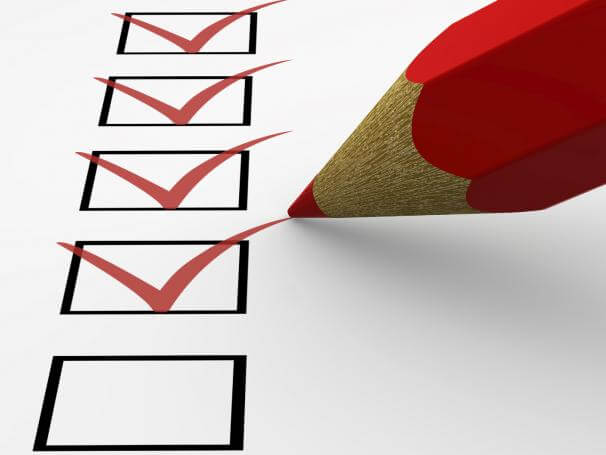 What do I need to remember for my moving day checklist?
Many advice pages on house moving offer the same great advice. But here are a few extra ideas you may not have thought of. A Man with a Van London kindly helps you here.
Think About Buyers
Try to have a clean up in the week you move. It is deflating to move into a grimy and smelly new home, that has cost you thousands of pounds. Whilst residual marks when pictures are removed are unavoidable (everyone has them), pet smells and dirty bathrooms are a gift you really should not leave for your buyers. Set the family to work to have a brush up before moving day.
Fact File
Make up a folder of information for your home's new occupants. Particularly important are manuals and service records for the boiler, and any appliances you are leaving behind. If there are any other notes you think may be useful for the new home-owners, jot them down. You might include details such as when the rubbish is collected, where the recycling centre and local dump are located and the milkman's phone number. Your kindness will be much appreciated.
Security
Make sure you have collected together all the spare keys for the house. If you have left keys with neighbours or relatives, pass these on to the solicitor or your estate agent for the new owners. Make sure you have at least two pairs of keys cut for your new home. Keys are easily lost in the chaos of moving and unpacking.
TV Licensing
A TV licence does not automatically transfer to your new accommodation, and you should contact the TV licencing authority to inform them of your move. You could be served with a £1000 fine if you forget. Fortunately, it is simple to update your details by logging on to www.tvlicensing.co.uk, or phoning 0844 800 6722. You need to have your licence number handy, and it only takes a few minutes to change the licenced address.
Post
Don't forget to ask the post office to redirect your post. This can be done online at https://www.royalmail.com/personal/receiving-mail/redirection and can be for periods of 3, 6 and 12 months. You can also request this at a Post Office branch or by mail.
Doctors
If you are relocating to a new area, don't forget to register with a new GP as soon as possible. Ask around for a recommendation.
Milk and Papers
Cancel these if you have them delivered.
Change of Address Notifications
There are a long list of organisations that need to know you have changed address. Make a note of the following checklist, and tick them off as you go.
Inland Revenue (see www.hmrc.gov.uk for correct office address)
Your child's school
Your employer
Local Council, for tax purposes
Driving Licence – You can change the address on your driving licence online at the DVLA (https://www.gov.uk/change-address-driving-licence)
Credit and store cards
Subscriptions to magazines, charities, newsletters
Building society, bank, pension provider
Of course, you must also send out 'Change of Address' cards to all your friends, or you won't get any cards at Christmas!
Related Blogs: