We pride ourselves on our punctuality and the quality of our service being the best around. Rest assured, your items and promises are in safe hands. We provide free quotations for all kinds of man with a van from London to Surrey whether it's home or office, from single items to full/part removals.
We fully understand how stressful moving house can be. Whether you've left it to the last minute, have unusual or extra-fragile items that you need moving, or you suddenly need more helping hands on removal day, we'd love to help by taking some of that pressure off you.We can offer you several vehicle sizes and different numbers of team members to suit whatever job you have for us.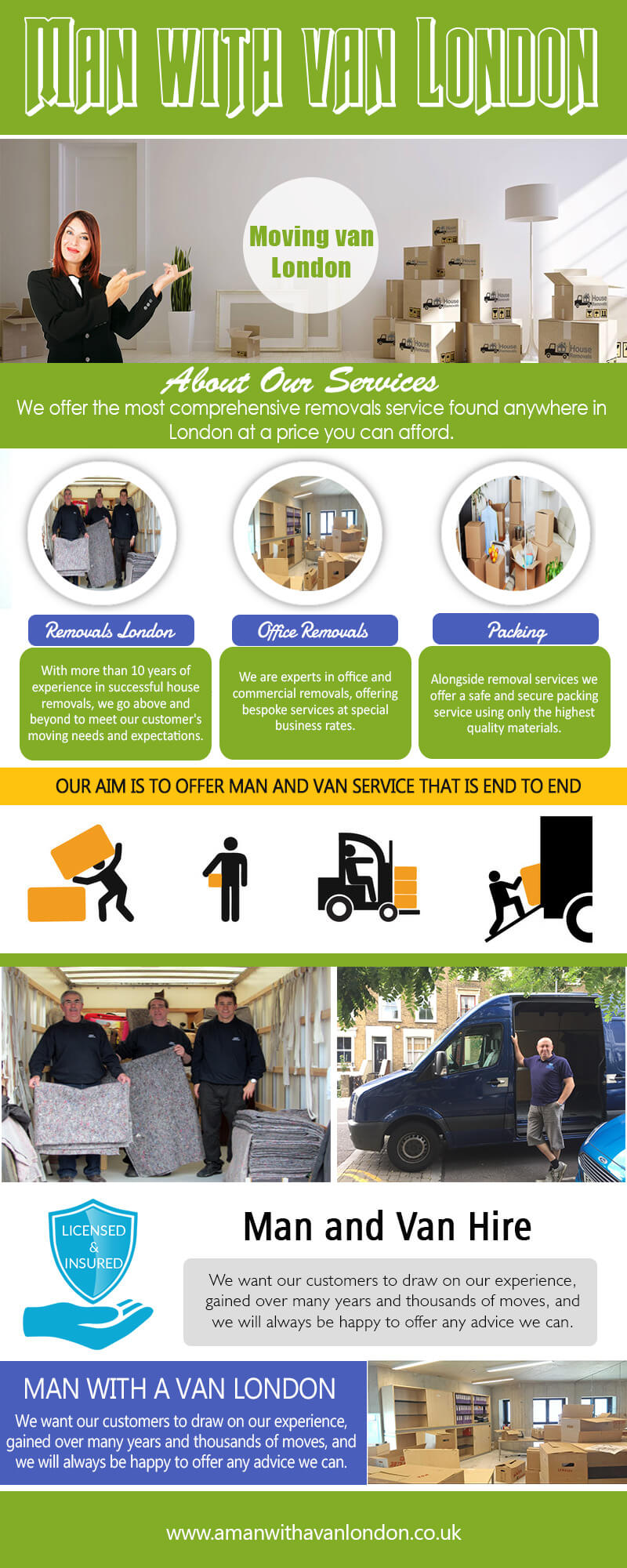 A man with a van is enough for most student removals, but we offer much bigger sizes and teams to be able to handle the biggest residential removals. Even if you're moving from a six-bedroom house with decades of accumulated possessions, we can handle it all without breaking a sweat.
Our removals staff and drivers are all uniformed professionals, with not just the brawn required to lift all your furniture, but all the training to make sure that it's done safely and conscientiously too. If you need advice or help with packing, an extra pair of hands or a whole team to load and unload at each end, or you just need us to drop off and pick up a storage container, we are here to meet your every need.
Removals Specialists
> Vans Available at Short Notice.
> Reliable and Punctual.
> Available 7 Days a Week.
> No Hidden Costs or Extra Charges.
> Same Rates Apply All Week Including Saturday and Sunday
We Take Care Of Your Move
Our first priority is to ensure that your move is as smooth as it can be by being as helpful as possible. We are easy to get in touch with, have a great fleet of well-maintained vehicles, and our on-hand team will be there to help get things done right.
Our dedicated removals teams will treat your belongings with the utmost care, but even when you know what you're doing and you've taken every precaution, accidents can still happen. To give you peace of mind we offer to cover the costs of any damage or breakage that might happen at the hands of our team, either out of pocket or through our substantial insurance coverage. Over the last decade or so we have grown our reputation and lots of our business comes to us through word of mouth recommendations. Good customer service is just as important to us as doing great removal work.
A full service moving company is likely to be a highly popular option, but if you aren't able to afford the cost or you only have minimal personal belongings to transport, you might want to look at some of the alternative options. Other choices available include an all-inclusive man and van hire service to the self-service van rentals. If you want to stick to a tight budget, but still want help with loading and unloading the boxes, you might want to use one of the man and van services.
Moving can be stressful, especially when relocating to another area. Man and van removals are experienced in disassembly and assembly of home furniture, electronics handling and packing of house hold items. They are used to the hustles of moving, and their experience will help you avoid mistakes like breakages.
Our man with a van from London to Surrey professionals are always insured and they offer guarantees on your items before, during and after transit. The insurance covers for breakages, damages and loss of items when they are handling and transporting them. Because they are insured and will be forced to pay your claim in case of any untoward occurrence, they are often very careful when handling your items, which work to your benefit anyway since your items are handled carefully about removal firm.
Why leave it to the professionals?
Many of us have thought that hiring a van and persuading mates to help us out with the lifting and shifting is the cheapest way to move. But believe us, the cost of the van hire, fuel and the risk of paying a huge damage excess if you have an accident because you're not used to driving a van, easily outweighs the cost of hiring a man and van.


These services are used to handling goods and furniture every day and will be far quicker at loading and unloading than you and your friends. They are also insured for carrying your goods and are used to being behind the wheel of a van. Organising a move yourself can be stressful, time consuming and costly. Man with a van from London to Surrey services professionals are experts at moving and will be whizzing up and down your stairs with that huge comfy settee and all your boxes without even breaking into a sweat.
Checkout here to know in detail about Cheap Luton Van Hire.
Related Blogs:Moving From London To Birmingham,Luton Van Hire South East London,Lowest Priced Service In London,Man Van From London To Croydon