Need to move house? Booking a man with a van company to help you with this tedious and time consuming task is definitely the right choice to make. The service known as man with a van is affordable, reliable and saves a lot of trouble. This article will guide you on the prices, services offered, as well as will offer some advice on how to make the right choice the first time .
How much does it cost to hire a man with a van in London?
Well, it depends…Mostly in London, people do small moves, and in this case, to hire a man with a van is great value for money. The London rates are relatively cheap, for you will pay the same if not more in some other towns and cities—an excellent service used often from when transporting a single furniture item to moving out of a 2-3 bedroom flat. Compare man with a van prices before hiring.
These are the main principles that decide what the man with van prices are:
Amount of stuff
Which Floor From/To
Distance of the journey
The van size
Whether packing/unpacking needed
Surge prices ( weekends and same day service )
This table below will give you an idea of London rates although they may vary according to experience, insurance and reputation.
Man with a van London prices (per hour with 2 hour minimum)
Type of van 1 man 2 men 3 men 4 men
Medium Van £35
£50
£65
£NA
Large Van
£40
£55
£70
£85
Luton Van
£50
£65
£80
£95
Some man with a van businesses offer fixed price instead of an hourly charge for a move. This could be advantageous for you if you want to avoid the stress of having to watch the time all throughout the move, but at the same time, it could be that you pay more as the movers will factor in all eventualities in the price in advance.
Also please remember that all man and van professionals have a minimum call out charge. Usually this is for 2 hours, meaning you pay for 2 hours of hire time at least. Keep this in mind when booking the so needed and important service of man with a van.
We know it is a hard choice to make when it's coming to book a man with a van as there are so may of them and all bear nearly the same names. So, how to choose? Well, first by looking online usually Google, Page 1 and Page 2 and then, those who seem professional in their business description, contact them by calling their phone number and in case of you'll be able to get a quote right away by just filling in the quote form. With the price in one place, our company that hopefully matches your needs will be in touch almost immediately. Our form is completely free and you have no obligation to accept our offer.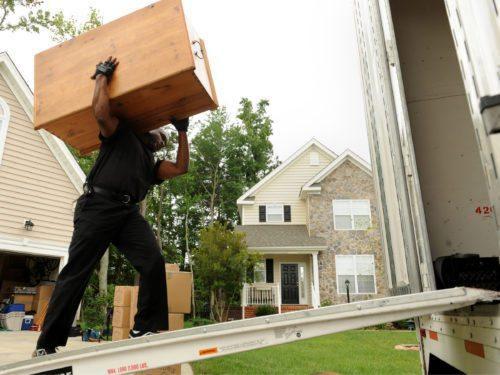 8 services a man with a van will offer
Unlike larger removal companies, a man with a van in London is a lot more flexible when it comes to small moves. A man and van service usually deals with studio flat-2 bedroom house moves, but can also help you out with other services and bigger moves.
Those are the main services that a man with a van can help with:
House/Flat removals
Office removals
Furniture transport

Furniture

disposal
Single Items collection and delivery
Piano transport
Storage facilities
Packing/ Unpacking services and cleaning
Nowadays, most man with a van companies offer more than just house removal services. These include office removals, furniture transport, or just deliveries and pickups. A man with van is particularly useful if you need to move on a budget, or you have 10 flat packed items of furniture from IKEA, a single item of furniture delivery or just a printer to move.
Depending on the size of your move, reputable and reliable man with van companies will be able to offer different types of vans to move your items. Each of them will have a different loading capacity. For a better idea, take a look at our removal prices page.
Here is an example…IKEA purchase? No Delivery slot within a week? NO problem, call a man with a van and they will arrive the same day or book them in advance to save £££!
Or maybe you've been given a sofa for free from a family member of a friend but you don't have a way to transport it? A man with a van hire is the perfect solution for you!
Charging by the hour, man with van hire is a cheap and reliable way to have it done . In essence, if you need someone to move anything from point A to point B, a man with a van is what you need.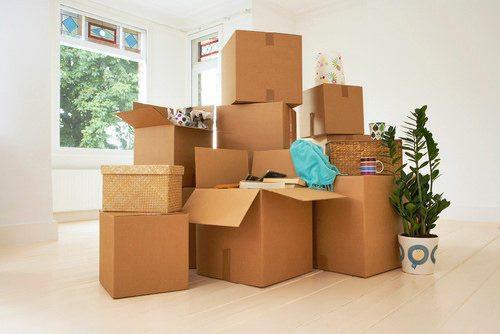 Advice when hiring a man with a van
As cheap man with a van companies in London are, it is advisable to prepare and inform yourself in advance of what to expect when hiring the services of one. Similar to removal companies, you're going to allow the people you hire to pack/move your prized possessions so you would want to ensure that they are experienced and insured before you hire them.
Also, in order to avoid hidden costs, you need to read all the small print as well as their T&C on their website, and using your online skills, gather as much information from online reviews about the man with a van you might want to book. Here are a few tips to make sure you book the right people, at the right price.
Ask if they are fully insured. If they have insurance, ask what does it cover you for and if needed, arrange one for yourself, to cover the move. Make sure they have at least Goods in Transit insurance policy.
Find all the reviews about your man with a van. Read what other customers think about their experience dealing with this particular man and van. Always look for reviews and remember to ask the man with a van about their experience, equipment, and insurance.
Know their charges per hour. Will you be paying by the hour? A low hourly rate might sound good but you run the risk of higher costs if they change the goal posts or they think you have not been honest with them in advance.
Arrange a set of pictures to be e-mailed to the company or home visit to inspect your items beforehand. This is so they would know the size of the job and secure the right size This will also allow them to produce a more accurate estimate of costs.
Choose a larger van. If the man with a van suggests a van of a certain size, but you have any doubts, it's always better to have some extra space. A larger vehicle is preferable to one that can't fit in all your items.
Get an idea of how long the move will take. It is important to know the approximate time they think it will take them to finish the move. Also, make sure, it takes one trip. If you hire the right man and a van company, they will advice you and will use the right size vehicle.
Time is important. If moving cheaply, avoid the peak moving season in the summer as well as weekends. These are the busiest times of the year/week in terms of moving house, meaning prices are higher.
Decide if want to do it yourself. Would you be willing to help with loading/unloading the van? If so, you'll save money by getting less movers to perform the move. Ask your friends and family to help in you are on a budget.
On the Day – Relax. Even if you are stressed, don't This can lead to hasty arguments that could cause more trouble down the line. Instead, enjoy your move and leave it to the professional to handle it.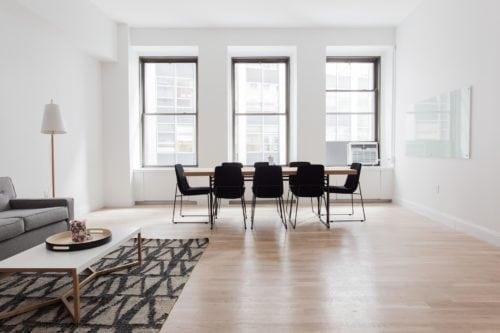 Save money by comparing prices, services and experience
In this economic climate, being prudent is essential, so, get quotes from multiple man with a van companies to get the idea prices and choose wisely. Instead of choosing the first man with a van you come across, speak to as many as possible and whoever sounds the most trustworthy, book him. You can compare their prices and services, but the man with a van that will serve you best will be the one that sounds most competent and knowledgeable.
Browse here to know more in detail about Cheap Man with Van London