For instance, you need to hire vans when you are shifting our house. Many may think that shifting a place is quite an easy task and can be done without the help of a man and luton van london hire service. Well, they couldn't be more wrong. There are numerous things in a home that need to be loaded and unloaded – and doing all of them by oneself is well, quite tough. Thankfully, there are options available in such situations, using man and van services.
Experienced professionals carry out man and removal service with well-equipped vehicles. Within no time, your belongings will be moved from one place to another. However, it is very important that you choose from reputed and reliable removal companies to attain all these advantages. When opting for the right company, do not only compare the services and price quotes, compare them by checking their vehicles and their professional workforce of companies for choosing the best removal company.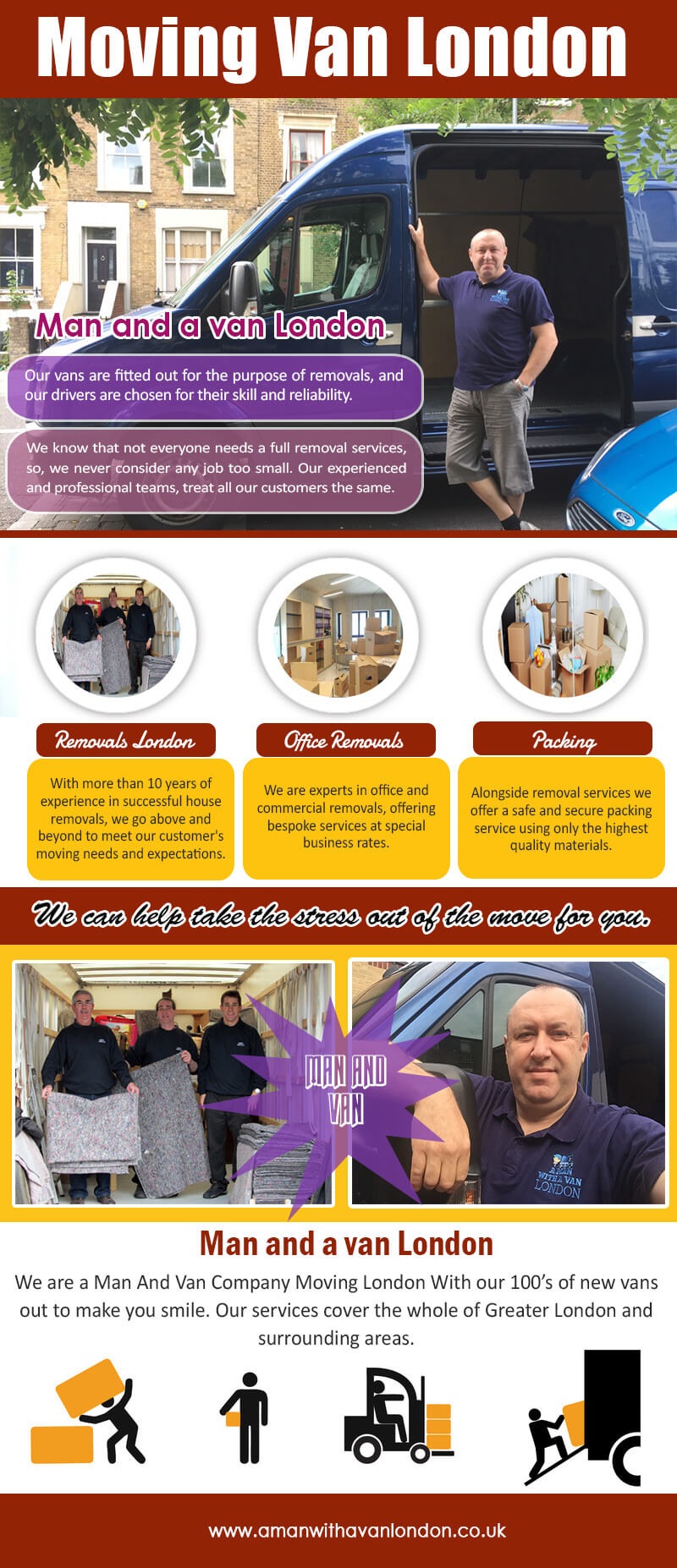 Opt for professional man and Luton van London services
Without a doubt, moving is a very stressful process. Opting to complete this task yourself can put you in a trouble. However, if you hire a man and van service, all you have to do is to keep an eye on moving process and monitoring it. Professional hiring services will take care of all the stress and do the processes on your behalf. Without harming your beloved belongings, you can shift them from one place to another material packing.
Hiring a man and van hire service can help you a lot while shifting. For one, we people are professionals and know their job. Let's say you get a friend to help you with your shifting. All good so far. Now, think about your friend dropping a precious item during the transportation and breaking it. Not a nice situation, is it?
Vans come in various sizes – when you hire this service, the size of the van depends upon your requirements. You get to decide a van based on your necessity. If you are spending money, it actually makes sense to spend a few more dollar in hiring a man as well to help transport your goods. A little assistance in your work can really help and you don't have to look up at strangers to help you while loading or unloading things from the van.
Experts are best for your next move
The first question that you should ask yourself when planning to move your home is whether you are ready to relocate your home yourself or whether you would like to hire professional services to do so.Relocating your home involves packing, loading, transporting, unloading and unpacking of your belongings which does not only involve a lot of time but also a lot of effort. If you wish to continue with your daily activities during moving without any muscle stiffness or back strain, you must opt for the second option – calling a reliable man and van service.
Man with van experts help a lot of people in shifting and with the experts, you are sure that your items aren't going to be damaged. Shifting a home is very tiresome after all and everyone can do with some help. Keep your things safe without burning a hole in your pocket – shifting after all, shouldn't be tiresome!
There are many different reasons you may require a man and Luton van London. One of them may be you are moving out of your house or apartment and require someone like a man and van or a truck to assist in moving the household. Or you may be redecorating your home and require a man and van to haul away the old furniture. It doesn't take a lot of vehicle capacity to remove old furniture so the man and van combination may be perfectly adequate for this task.
If you are moving your household goods then you might need a full size moving truck or van and several people to do the moving. This all depends on the amount of the house hold goods you have acquired. If you are a minimalist then you may not have too many items. If you are a collector well, you might need a full size moving van.
Hiring a removals will make your move more stress free because the majority of your work will be taken from you. The company will take care of packing, loading, unloading and unpacking of all your valuable possessions. Our removal services also provide extra services of helping you place the furniture at the right place in your new home or office.


Many of the items that need to be shifted may be fragile and needs to be handled with care. Similarly, heavy metals need to be handled with care too. When you are shifting, you would like all the things it be shifted without damage. Hiring a friend or a neighbor isn't really a good idea – it will be burdensome and more, you will be expected to do something in return too. However, when you are hiring man with van service, you can get all your items shifted easily.
Visit here to know in detail about Luton Van Size And Man Hire.
Related Blogs:Luton Van Hire Prices,Luton Van And Man Hire London,Luton Van Hire London,Man With A Van Luton