If you are thinking about how to make packing stress free? Then a professional Man And Van East London removal services are the only answer for this. A Man With a Van London removal service professional will help you shift properly and will assure your belongings are safe.
Why hire professional removal services?
Reasons for hiring a professional A Man with a Van London removal services are as follows:
Stress: Moving is not an easy task and can be really stressful especially when you have many other important things to do. In such a situation you can always hire a man and van London services for completing this task in time and professionally. This reduces your stress of one thing and you can concentrate on other things.
Reliable: Your belongings are expensive and need to be transported and packed with the utmost care. For this, a Man with a Van East London moving company is the most reliable option you have who will handle your belongings with care and will transport it safely.
Fast: When a professional Man and Van East London services are appointed for your moving and packing task then such tasks are executed swiftly and quickly as they are experienced and have all the necessary equipment to execute the task quickly and professionally.
Heavy lifting: Some heavy things such as furniture, Electronics, or showpieces can be really heavy to lift and can even cause an injury if not handled professionally. Thus a professional Man and Van East London company have all the necessary equipment and staff to handle such a situation. Call them and they will handle any heavy lifting easily.
Experienced: A Man with a Van London staff is experienced professionals and knows how to handle each task professionally with care and safety.
The following are some reasons why you should hire a professional Man and Van East London services for you.
What are some different sizes of vans used in removal service?
Medium Wheels Base (MWB) Van
MWB vans are ideal for a move, for either one or two people, from an unfurnished studio or one-bedroom flat (although depending on how many boxes you have you could fit in a bed or a small sofa, or white goods such as a fridge or freezer). It could fit around 30-40 boxes depending on their size.
Long Wheels Base (LWB) Transit Van and Sprinter Van
The average loading capacity of an LWB van is 11-15 cubic meters. If you're trying to figure out of this is the van for you, consider whether your stuff would fit in a single garage.
Luton Van
A Luton van can take a double-bedroom flat or a small house with up to 45 boxes, a table and set of chairs (as long as they're stackable), big sofas, two double beds, wardrobes, and white goods.
Tonne Luton Van
In terms of build, this vehicle is identical to the 3.5 Tonne Luton Van – just bigger. It's good for three-bedroom houses and can store 40-50 boxes, up to 4 beds, 3 sofas, 2 dining tables and sets of chairs, 3-4 wardrobes, and most kitchen appliances.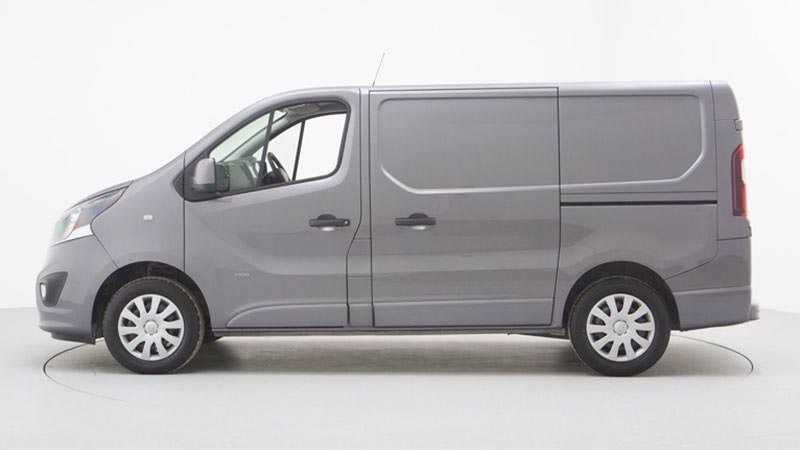 When you can consider a moving service?
Following are some situations in which you can consider A Man with a Van London services:
House removals: Man And Van East London house Removal Specialists will advise you on what is the best way to de-clutter and give all sorts of hints and tips to help your house move go smoothly.
Office removals: If moving house is stressful, then Man and Van East London office removals professionals are even more so. Trying to keep the business going while you are moving can feel almost impossible.
Student removals: Moving out to start your first independent living as a student at University is a milestone. A man with a van London knows that this can be a daunting time for both students and parents. Thus you can choose a student removal service to ease your shifting.
Packing: A Man with a Van East London offers a Packing Service using high-quality materials and skills needed to ensure the safest possible journey for your belongings.
Storage: If you ever in need of storing things then also A Man With A Van London storage will be able to help you with to store your belongings.
Hire professional removal services with A Man with a Van London and move your belongings safely and perfectly. Our professionals will assure the safety of your belongings.