Jan, 04, 2018
Comments Off

on How Much Does A Man With A Van Cost
The days of hiring a man and van just for shifting that old sofa you bought on Gumtree are long gone. Although most local man and van companies still provide that kind of service, the more established and well run firms have increasingly expanded into a traditional removal company territory and are now just as likely to be moving a 3 or 4 bedroom houses or medium to large offices. So it's useful to know what they charge.
Just before we continue though, can we just quickly point out to our more recently arrived visitors who may still be unfamiliar with the whole Man with Van concept, that almost all London Movers use a combination of the same similar generic names, we have now and here given a rough cost estimate on How Much Does A Man With A Van Cost to help in making a better decision.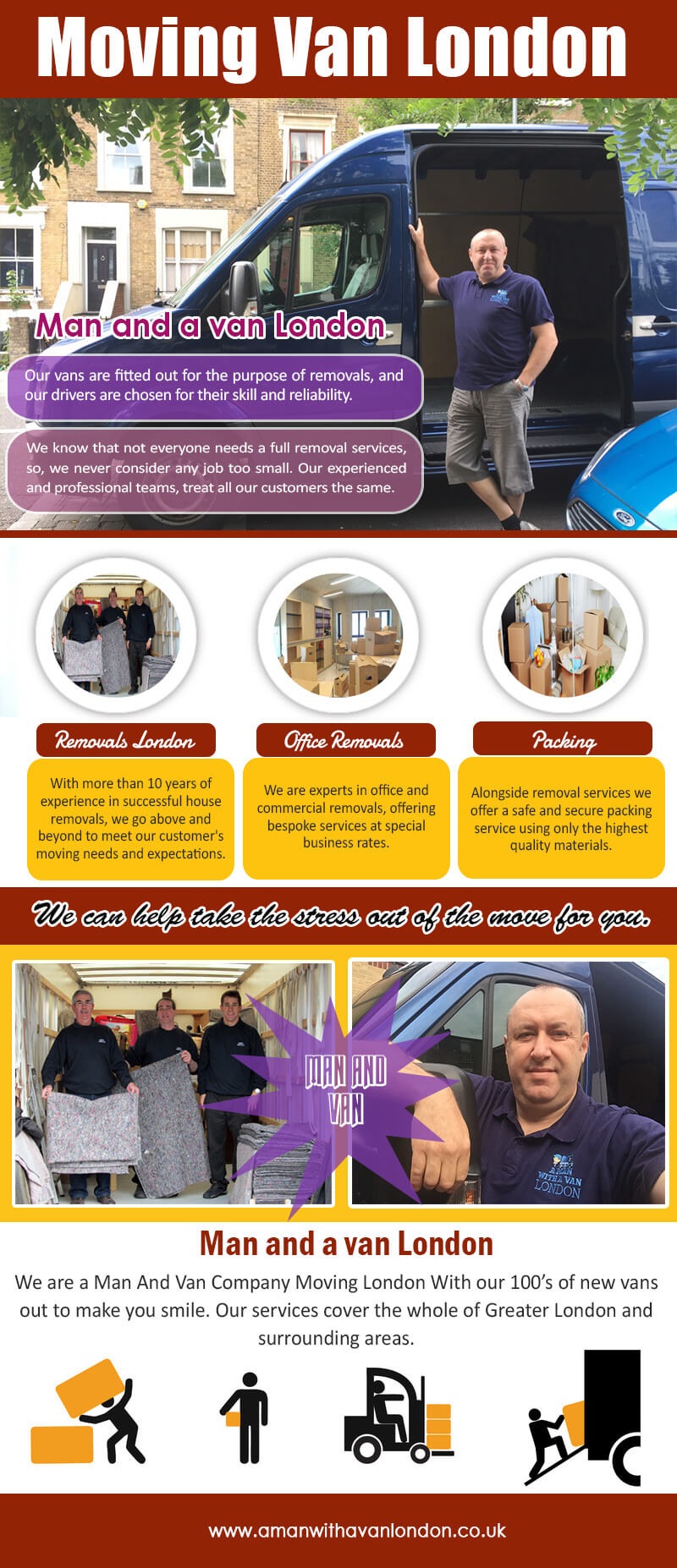 Man with a Van Prices Hourly Rates
So when it comes to How Much Does A Man With A Van Cost, the price depends on the size of the van – for transit type van price is about 35 pounds for one man and £50 for two men per hour. For bigger vans – price is likely to jump on to £50p/h one man and will keep on increasing with £15p/h for two men and so on. This is the option to choose if you are just moving down the road or to a nearby flat, as you can really save time and money!
Hourly rates are the most common way of quoting and prices are normally set out clearly with different options depending on the number of helpers required. Charging by hourly rate is often used for typical man with a van removals around London and UK from flatshares and smaller one or two bed properties.
Bigger moves will normally require a more detailed quote and may involve a home/Office visit from a removals expert in advance, as the cost of removals from large properties usually needs to be calculated on a more individual basis as you would expect. So, the answer for How Much Does A Man With A Van Cost. With hourly rates there is usually a minimum charge of two hours, and then further incremental additions if the two hours is exceeded, as explained in more detail below.
Fixed Prices
The other way of quoting is by fixed price. A fixed rate tends to be used more for long distance removals either going to or from London to other places in UK or Europe where the Moving Company will already know the time and expenses involved from previous similar jobs, and be able to give an all inclusive price.
In the case of a long distance removal, a fixed price is usually much more preferable for the customer because the hourly 'rate clock' won't be ticking if there is an unexpected delay, or the removal van happens to get caught in the 'mother of all traffic jams' along the way.
Removal Costs and Extras
As a customer you also want to know what extra costs might be added on if applicable, and what the removal company policy is (as set out in their terms) if an unexpected issue pops up like receiving a dreaded parking ticket, which believe it or not happens much less often than you might think. Still, it's best to be sure tips for hiring a van.
Although 'extras' are sometimes necessary, the problem with too long a list of them is it can lead to complicated quotes involving lots of potential scenarios where the likelihood of a misunderstanding and subsequent disagreement gets significantly increased. Removals is hard physical work and doing it responsibly with the correct insurance, well maintained vehicles, reliable and motivated staff requires continual reinvestment.


When all of the above is considered we believe average man and van prices in UK are generally very good value for money, and a much more affordable option than some of the traditional large removal companies. You just need to make sure you go with a professional one to know exactly know How Much Does A Man With A Van Cost.
Checkout here to know in detail about Local Man With A Van.
Related Tags:
Hire A Man With Van For A Day London, Man And Van Hire Quotes, Compare The Man And Van, House Removals Prices London