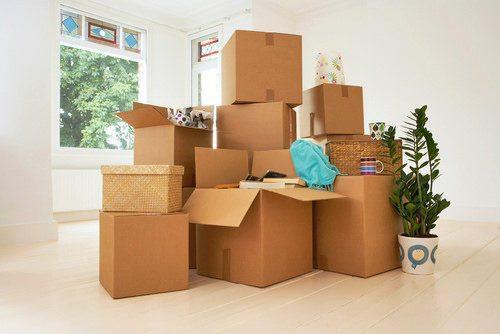 Moving from your old home to a new home means that you're going to have to pack up everything in your entire house, only to unpack it at your new home. Does that sound like a daunting and even tedious task? Of course it does. But it's also one of the necessary evils of moving. If you are on think of how to pack to move house then our professionals are here to assist you.
To start a new beginning at your new home your packing must be perfect enough to avoid damaging your precious belongings, which would certainly cause a lot of unneeded and unwanted headaches amidst all of the other moving chaos you'll be subjected to.
Hire Removal London & Know How To Pack To Move House
Because of the sheer tedium and back-breaking hard work that is required when you pack up an entire house, it's easy to procrastinate the process and delay your move longer than you have to. This can also lead to putting off your packing until the last possible minute and rushing through it, which isn't good either. If your packing lacks the cautiousness and careful perfection required, your belongings might damage and break during the move, or worse.
As packing plays a key role in making the move a successful one, it is vital to ensure that all of your stuff is packed correctly and is also properly protected the move is in progress. packing service for moving house your entire house yourself may seem like an impossible task, and followed up by the process of unpacking once you settle down in your home, it can all seem a little overwhelming at first glance.
It's only natural that you would want a little help with the process from trained and experienced moving professionals. And since packing is a very time-consuming and work-intensive process, you'll want it to be done right. However, you have only two options when it comes to packing; do it yourself, or hire a pro to pack your things for you.
Locate simpler way for how to pack to move house
You may be wondering when the right time would be to call up a London house removals. You certainly don't want to find out halfway through the packing process, when you've gone through weeks of sporadic packing and gathering of supplies and see no end in sight. And you certainly don't want to find out after the move, when some of your most valuable belongings were damaged because you didn't pack them correctly.Well, here are some guidelines for when using a professional packing service might be the best way to go moving truck.
When you're making a long-distance or international move. If you're moving down the street or 20 miles away, your move will most likely be manageable enough for you to get the packing done by yourself. While your items should still be packed safely and securely, they won't be in transit for that long and therefore the chances of something breaking are a lot slimmer than if they were to travel hundreds or thousands of miles in those boxes.
When you're moving a big house that's 3 bedrooms or larger. Packing can take a pretty long time, especially if you have a lot of other obligations to attend to, like your job, your family, and planning for the move. The more rooms in your house that you have to pack, the longer it's going to take, of course, and anything larger than a 3-bedroom house can really be a daunting task for just about anybody, so you might want to consider asking for help.
If you have a great deal of expensive or valuable items. You know how to take care of your valuable belongings, but do you know how to pack them correctly so that they're not damaged during the move? Probably not. But professional moving services do, and they're trained in how to prevent damage, so if you have a lot of valuable items that you don't want breaking during the move, you should probably hire the pros to get the job done. Besides, the money you pay for them to pack for you will likely be less than it prices to replace or repair an old piece of antique furniture.
Packing is probably the most stressful and back-breaking part of the move. Letting packing service for moving house. help you could really eliminate a lot of that work, if not all of it. In fact, professional movers usually need only a few hours to accomplish the job. However, all of that comes at a price, of course.
Our professional packers A Man With A Van Londonare also experienced at home organising, decluttering and down sizing. They have a sense of style, are trustworthy and practical, logical thinkers and love setting up houses. They take great pride in packing and unpacking and setting up client's homes. They are also quick and efficient at packing and unpacking house, saving you not only money but also lots of time and hassle as well.We're available 24/7 every day of the week so you can reach us in case of any issues.You can contact us to make a booking at any time of the day.
Click here to know more in detail about moving to a larger space